Mr. Pederson is a seasoned information technology professional with a career spanning more than three decades. He has amassed a diverse range of technical and management skills, and expertise in many areas, including software development, systems security analysis, and professional website design and management. His proficiencies and accomplishments cross everything from legacy IBM mainframe CICS financial and institutional applications to desktop client-server software, streaming internet broadcasting, and SSL digital encryption technologies.
After graduating (Honors) in 1972, he enrolled in Electrical Engineering & Computer Science, University of Saskatchewan, Saskatoon. Additional undergraduate studies include Microprocessor & Systems Engineering at NCR CTEC, Dayton Ohio Campus, and technical diplomas from the IBM National Support Center, Newport Beach, California, and IBM Canada NSC in Toronto & Vancouver.
His aptitudes include an extensive knowledge of languages and systems, including: C, Perl, HTML, PHP, SQL/mySql, JavaScript, Paradox/ObjectPal, DBI/ODBC, COBOL/CICS, PL/1, Access, VB, C++, SMIL, Microsoft Windows (95,98,NT Server,Windows 2000,Server 2003), DNS/SMTP/FTP/IIS, Apache, SSL/SSH, RealServer/RealProducer, WMV/ASF Media Services, IBM OS/2, Wang/VS, IBM/MVS, TokenRing, and Ethernet technologies.
A technical background of over 30 years' experience in the electronics and IT industry includes more than 25 years working with desktop/personal computer systems and application software, and 10 years of IBM/MVS & Wang/VS mainframe, hardware and software, O/S & application development. He has held positions and contracts with national and international companies, including NCR (Field Engineer), GTE (Electrical/Telecommunications Engineer), CDSL/CGI (Programmer/Analyst), and Wang Canada (Systems Analyst/Consultant).
Mr. Pederson possesses highly effective management skills, developed through the course of more than 20 years of both technical and non-technical management positions, including the Alberta Liquor Control Board (Assistant Manager II, Banff, Alberta), Saskatchewan Workers Compensation Board (Technical Services Manager), BTC Distributing Limited (Operations Manager, Commercial/Residential Fire Equipment Distribution), and currently as the President and CEO of
WebMagician Global Inc.
, an information technology management, computer systems consulting, and software engineering company.
In 1993 Mr. Pederson co-founded StarMaker Systems Inc., a privately-held Canadian R&D company, and served as Director and Vice President Software Development from 1993 through 1999. With offices in the United States and Great Britain, StarMaker developed office automation systems for the business and professional market, with a particular focus in health care information technology. The StarMaker® success story was featured on Corel's internet web site, and profiled by Northern Telecom in their industry news journal, and was a featured CTI success story on the NorTel Networks internet website.
Mr. Pederson's verbal and written skills have been demonstrated in numerous professional activities, including: Canadian Export Trade Mission delegate, Foreign Affairs and International Trade Canada, 1994 & 1995; researcher and published author, Australian medical journal '
Health & Healing - Journal of Complementary Medicine
', Oct-Dec 2000; and technical paper presenter & invited speaker, 21st Annual
COACH
National Healthcare Conference, Toronto Ontario, April 1996. Mr. Pederson has also applied his unique communications style in teaching at the corporate and non-business levels, including Community Program Instructor, Adult Continuing Education, Bow Corridor Community College, Alberta.
Mr. Pederson's services have also been retained by New Media Technology consulting and management professionals, TeamWorx Productions Ltd., serving as their Chief Technology Officer. From 2000 through 2005 he provided systems development and technical management skills to TeamWorx' diverse corporate client base. TeamWorx' projects cover a broad spectrum, including strategic business planning and marketing analysis, sophisticated network/systems security auditing, and global internet satellite broadcasting.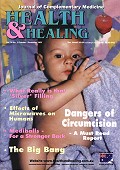 I am a ferociously outspoken children's rights advocate and activist, and published author of
"Dangers of Circumcision"
in the Australian medical journal
'Health & Healing - Journal of Complementary Medicine'
, Vol.20, No.2, October-December, 2000.
I'm interested in dreams and most things mystical/spiritual. I'm also a practicing Astrologer, offering private consultations since 1975, and teaching adult courses for beginner, intermediate, and advanced levels. I compose poetry when the spirit moves me, some of which has been published — "
Letters from the Soul
", 2002; "
Theatre of the Mind
", 2003; and am a
2002 International Poet of Merit Silver Award
winner. I'm a bit of an artist, dabbling with oil, acrylic, and
spray paints
. I'm also an
amateur photographer
, with an eye for nature and landscape portraiture.
Amateur Artist

Celestial Perspectives

Published Poet, 2002

Letters from the Soul

Published Poet, 2003

Theatre of the Mind

Noble House, 2004

Colours of the Heart

2002 International
Poet of Merit

Silver Award Winner

One final note:
I do
NOT
use any social networking websites. Therefore, I do
NOT
have any profiles on websites such as LinkedIn, Facebook, Twitter, Pipl, MySpace, or similar websites. Any postings claiming to be me on these types of websites are bogus — IT MOST DEFINITELY IS NOT ME.
Additional information is available via Email:     webmagician@webmagician.com

Notice to all commercial, bulk, junk, and other spam emailers.
We have a zero-tolerance policy regarding unsolicited email. Any and all unsolicited email sent to our
server is subject to processing charges billable to the sender and originating internet service provider.
Refer to our detailed electronic mail policy statement for complete details.